This year was supposed to be the year of all years, when I was finally gonna be able to rip out the discolored old carpet in our living room and install wood floors. But then the furnace started acting up and that's where the money went. So, next year it's gonna be.
Foyer
Before:
Between: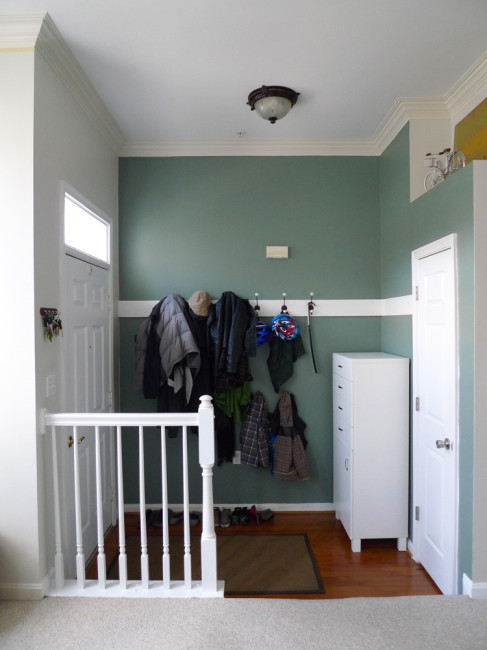 Now:
Alright, the perspective is not the same, but this area is still mid makeover (since April) and I'll show more details soon. So far I got to re-paint the walls, molding, install a board with coat hooks, and shuffle some storage solutions around. And these things are gonna get done before the end of this year:
Finish wall of board and batten on the left. Like this.
Install new pendant light fixture
Living Room
Before:
Between: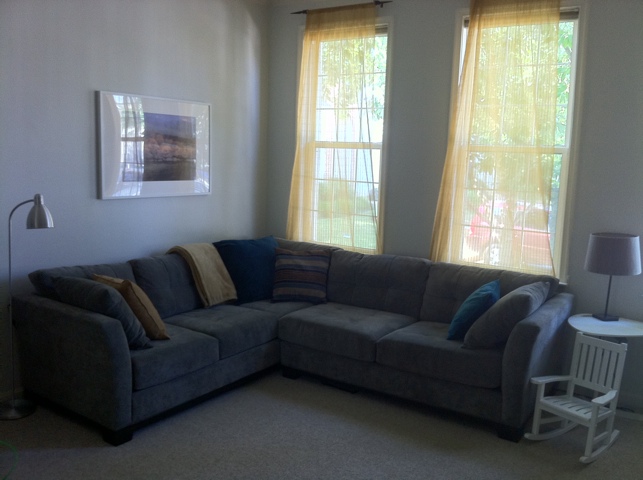 Now:
This space really just needed some new paint and stuff. Now imagine that gorgeous rug sitting on blonde matte wood floors. Next year. Otherwise all that is left here is:
Install new white faux wood blinds
Paint the trim white
Desk Station
Before:
Now:
Before this space was just drab and blah. Now at least there is some color, but I am considering adding even more by painting the desk a fun bold one. It's small enough to handle a statement and I've gotten a little over the dark brown. Also, imagine that orange hand rail in black.
Dining room
Before:
Now:
Looking at this, I feel like this space needs some work. I already knew that I would like to exchange the heavy brown chairs for something lighter and airier. But now I see that also the buffet is a little too narrow. And the mirror definitely too small. To do:
Somehow get new dining chairs for cheap. These are not cheap, but I love the look and they are super comfy. Or something like this, but not for that price.
Maybe sell my buffet and get a more modern looking wider one. This space also does need some natural wood or other natural materials.
Make a larger mirror with chunky frame from the old bathroom mirror sitting in that corner.
If we stayed here forever, I would also get a new light fixture. But this one is at least unoffensive.
Kitchen
Before:
Between:
Now: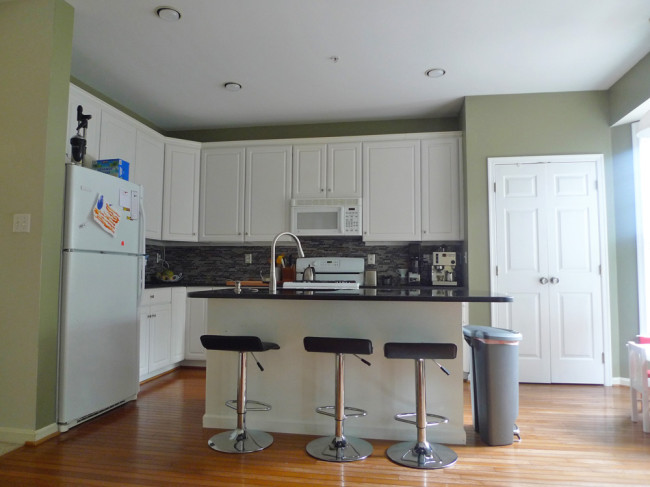 After we do the wood floors, i will install paneling on the island, but otherwise this kitchen has been done and perfect for a while now.
Powder Room
Before: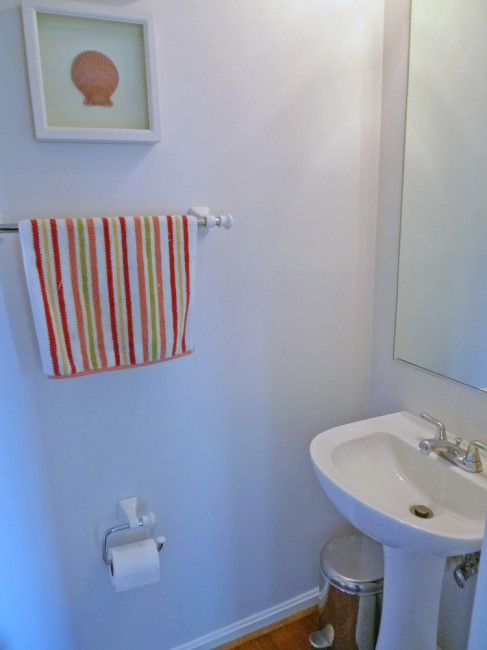 Now:
This room is so tiny and hard to photograph, so this is just a glimpse of it. But all done. Yahoo!
Deck
Before:
Now:
My favorite place in summer!